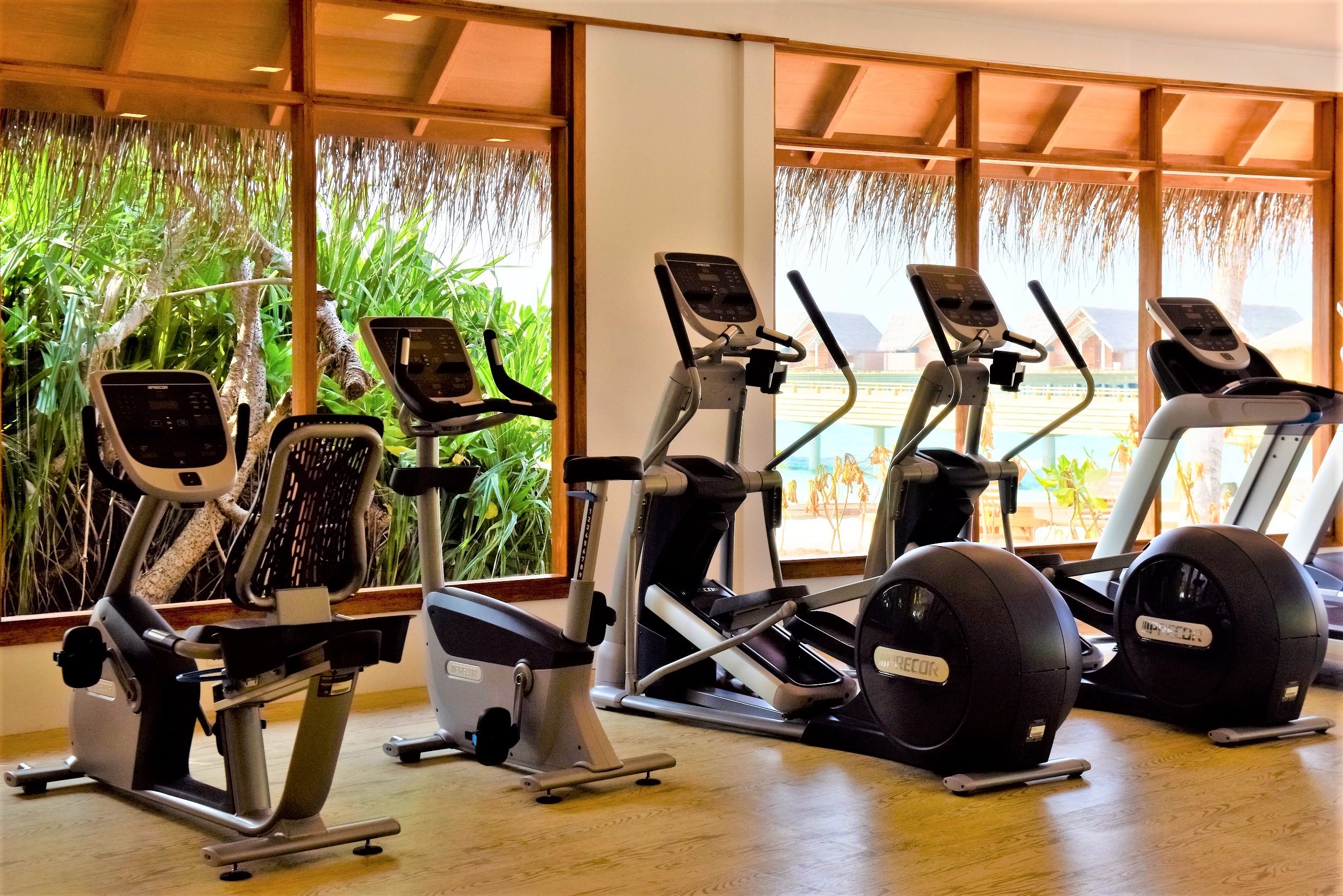 Choosing the Ideal Gym Equipment for Premium Guest Fitness Centers in Maldives Resorts
Partnered with leading commercial gym equipment brands, ProFitness offers premium fitness solutions for luxury resorts in Maldives. Our total solution takes all your hassles into our experienced hands, including gym equipment selection. From considering space constraints to understanding user preferences, we ensure that our recommendations align with the unique requirements of each resort.
Read on to discover how ProFitness proposes gym equipment for our clients.
Understanding Resort Space and Layout
When suggesting gym equipment for luxury guest centers in Maldives resorts, we begin by thoroughly understanding the available space and layout. Each resort has its own architectural design and spatial constraints, so our experts meticulously analyze the dimensions and floor plans. By assessing the space, we can recommend the most appropriate equipment that optimizes usage and allows for comfortable movement, ensuring a seamless guest experience.
Catering to User Preferences and Demographics
Guest satisfaction is paramount in the luxury resort industry. To meet and exceed expectations, we carefully consider user preferences and demographics when selecting gym equipment. We consider factors such as the resort's target audience, age groups, and fitness levels of guests. By incorporating diverse offerings from our esteemed partners, we ensure a well-rounded selection that appeals to a wide range of users, from beginners to fitness enthusiasts.
Emphasizing Quality and Durability
Partnering with industry leaders like Precor, ProFitness prioritizes quality and durability. We select gym equipment that withstands the unique environmental challenges of the Maldives, including the high humidity and proximity to saltwater. By offering renowned brands with a proven track record, we provide resorts with reliable and long-lasting equipment that requires minimal maintenance, ensuring guest centers operate smoothly year-round.
Customization and Branding Opportunities
ProFitness recognizes the significance of branding and creating a unique identity for luxury resorts. We offer customization options to align gym equipment with a resort's aesthetic and branding guidelines. By incorporating resort logos, color schemes, or other visual elements, we create a cohesive and exclusive fitness experience that resonates with guests, elevating the overall brand perception.
Tailoring Equipment to Budgetary Requirements
At ProFitness, we understand the importance of budget considerations in the Hospitality Industry. We work closely with the resort to determine their financial plans and limitations. Our extensive range of partners allows us to offer a wide selection of equipment options to suit various budgets without compromising on quality. We provide effective solutions that align with the client's investment goals while maintaining high standards of durability and performance.
Choosing the ideal gym equipment for luxury guest centers in Maldives resorts requires careful consideration of various factors – including space, user preferences, and quality. As the exclusive Maldives partner of Precor and other leading commercial gym equipment, ProFitness provides tailored solutions that enhance fitness experiences and align with the unique requirements of each resort.
Develop premium fitness spaces with ProFitness. Get in touch: [email protected] / +960 7333196