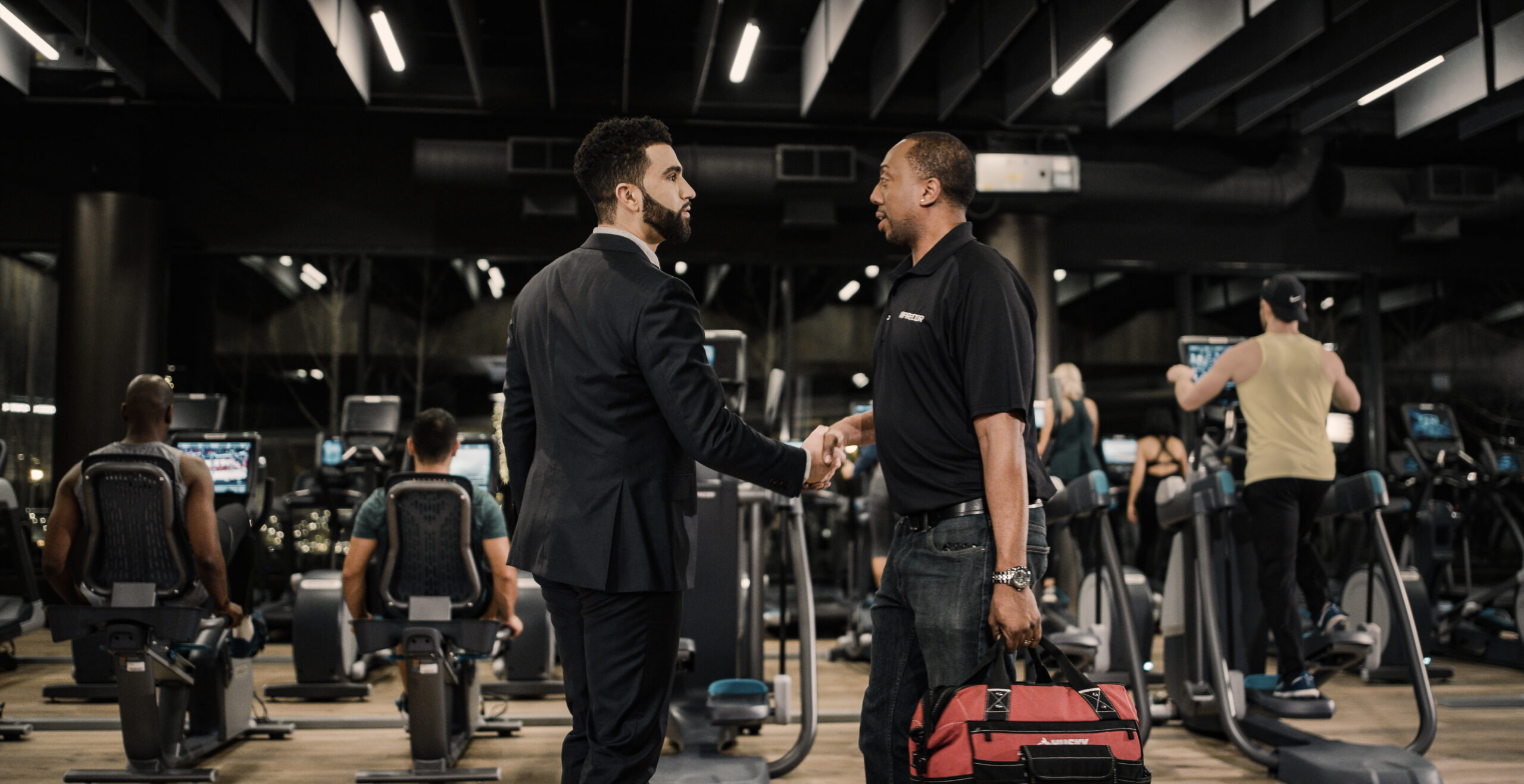 ProFitness Partners with Leading Commercial Fitness Brands
ProFitness brings world's leading commercial gym equipment brands to the Maldives, developing premium fitness spaces that provide best fitness experience for users and are easy to manage. Our partners include:
Precor (Peloton Commercial)
Precor has been a trusted name in commercial fitness for over 40 years and is featured in over 13,000 facilities across the globe. Now part of Peloton Commercial, Precor invented the world's first ergonomic rowing machine, cushioned treadmill, Elliptical Fitness Crosstrainer (EFX), and Adaptive Motion Trainer (AMT). 
ZIVA
ZIVA is the world's fastest growing free weights company. ZIVA provides a unique range of weights, studio equipment and functional training accessories in more than 70 countries around the world. The brand helps transform standard, functional spaces into enticing, attractive areas for users.
Spirit Fitness
Established in 1983, Spirit Fitness was one of the first to integrate cooling fans into their fitness equipment. Spirit Fitness commercial cardiovascular products feature the very best in design, engineering, and quality, offering excellent performance and reliability in any commercial setting.
Assault Fitness
Assault Fitness has been manufacturing fitness equipment designed to take a beating and be easy to maintain. Specialized in cardio equipment, Assault Fitness is trusted by several renowned fitness brands and gyms, including Ultimate Fighting Championship (UFC) and Spartan.
Spinning
The first Spinner bikes were invented in 1991 by cyclist and entrepreneur John Baudhuin and South African ultra-distance cyclist Johnny Goldberg. Designed to mimic the feel of real road bikes, their patented line of commercial Spinner® bikes are designed with a perfect balance of form and function with sleek lines and easy adjustments.
Concept2
Concept2 has been making high-quality exercise equipment for over 40 years. Starting from oars, Concept2's product line has expanded to include the indoor rower, the SkiErg, and the BikeErg.
MoveStrong
MoveStrong is known as the world's most customizable functional fitness equipment. Their outdoor fitness solutions include Outdoor Functional Training Station (FTS), a highly customizable multi-station built for year-round use; MoveStrong Obstacle Course (OC), offering the challenges of Obstacle Course style workouts and functional fitness training; and FitGround, an outdoor functional fitness playground.
Vitruvian
Titled TIME's best inventions of 2022, The Vitruvian is an entire gym in one sleek platform. It can deliver up to 200kg of weight yet is only 3 feet long. It is safe, using adaptive digital weight to adjust the wight up to 1000 times a second. It is built to last, with an extruded aluminum frame encased with Carbon Fiber and CF Reinforced Plastic.
ProFitness is also partnered with leading flooring manufacturers – TopFlor, TigerTurf, and Sportec; billiard manufacturer Olhausen, pool bikes – Poolbiking and Schiller; and Orange Padel – world-class padel courts.
Download Company Profile | Get in touch: [email protected]